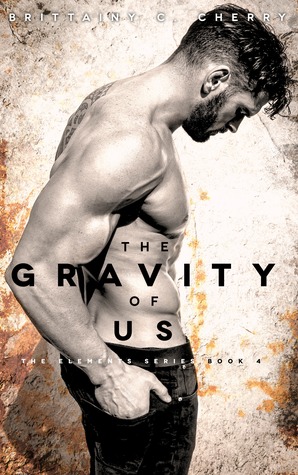 Release Date: April 13th, 2017
Genre: Contemporary Romance
Cover Designer: Quirkybird Designs
Book Four in The Elements Series
By Brittainy C. Cherry
Graham Russell and I weren't made for one another.
I was driven by emotion; he was apathetic. I dreamed while he lived in nightmares. I cried when he had no tears to shed.
Despite his frozen heart and my readiness to run, we sometimes shared seconds. Seconds when our eyes locked and we saw each other's secrets. Seconds when his lips tasted my fears, and I breathed in his pains. Seconds when we both imagined what it would be like to love one another.
Those seconds left us floating, but when reality knocked us sideways, gravity forced us to descend.
Start the Series of Standalones Today!
(Free in Kindle Unlimited)
Brittainy Cherry has been in love with words since the day she took her first breath. She graduated from Carroll University with a Bachelors Degree in Theatre Arts and a minor in Creative Writing. She loves to take part in writing screenplays, acting, and dancing--poorly of course. Coffee, chai tea, and wine are three things that she thinks every person should partake in! Brittainy lives in Milwaukee, Wisconsin with her family. When she's not running a million errands and crafting stories, she's probably playing with her adorable pets.
Books Make You Happy Blog