Hamarosan megjelenik magyarul is az egyik 2013-as Goodreads díjazott könyv
Drew sokat tud a nőkről, de nem eleget. Drew Evans igazi főnyeremény. Szívdöglesztő, rámenős, gazdag, egyszóval olyan pasi, akinek mosolyáért New York legtökéletesebb alakú hölgyei örömmel ledobnák magukról a trendi kis koktélruhát, és még nagyobb örömmel hagynák el megunt férjeiket. Ő a társasági élet központja, a cég titkos reménysége, a család mintapéldánya, de egy napon eltűnik a színről, és jó oka van rá. Állítólag lázas betegen fekszik és kúrálja magát. De ugye ezt a dumát egyikünk sem veszi be? Katherine Brooks éles eszű, állhatatos és gyönyörű. A siker érdekében mindenen és mindenkin átgázol, ha kell. Drew és Kate gyönyörű pár lehetnének. Ha nem gyűlölnék egymást minden erejükkel. Ha nem vágynának egymásra minden porcikájukkal. Vajon ki kerül ki győztesen kettőjük világraszóló párharcából? Ki engedelmeskedik kinek, ki a főnök az ágyban és ki a cégben?
Néhány extra jelenet Drew és Kate életéből, amikor már egy pár. Időrendben közvetlen a Tangled (Behálózva ) után következik.
The Bitch Strikes Back
(Kate szemszögéből)
The Honeymoon's Over
(Drew és Kate első veszekedése)
Elérhető
ITT.
What A Difference a Year Makes
(Drew és Kate ünnepli az első 'Fuckiversary' -t )
Elérhető
ITT.
What does Drew Evans have to say next? Find out in this forty page short story, filled with his sexy charm, unique advice and hilarious one-liners.
Marriage: the final frontier. Steven went first. He was kind of our test subject. Like those monkeys that NASA sent off into space in the fifties, all the while knowing they'd never make it back.
And now another poor rocket is ready to launch.
But this isn't just any posh New York wedding. You've seen my friends, you've met our families, you know you're in for a treat. Everyone wants their wedding to be memorable. This one's going to be un-frigging-forgettable.
Holy Frigging Matrimony
takes place about a year after Tangled's end and is from Drew's POV.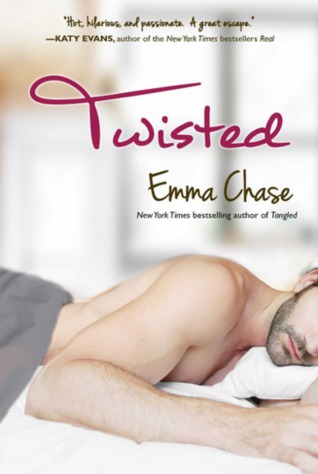 There are two kinds of people in the world. The ones who look first, and the ones who leap. I've always been more of a looker. Cautious. A planner. That changed after I met Drew Evans. He was so persistent. So sure of himself – and of me.
But not all love stories end happily ever after. Did you think Drew and I were going to ride off into the sunset? Join the club. Now I have to make a choice, the most important of my life. Drew already made his –in fact, he tried to decide for the both of us. But you know that's just not my style. So I came back to Greenville. Alone. Well, sort of alone....
What I've come to realize is that old habits die hard and sometimes you have to go back to where you began, before you can move ahead.
TWISTED picks up two years after Tangled's end, and is told from Kate's POV.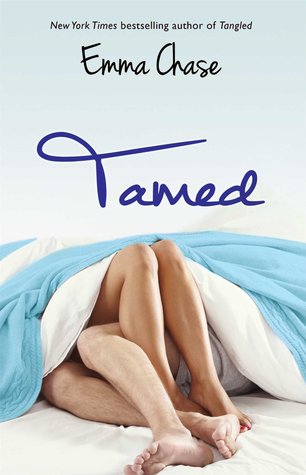 Stop me if you've heard this one before: girl meets player, they fall in love, player changes his ways.
It's a good story. But it's not our story. Ours is a lot more colorful.
When I met Dee I knew right away that she was special. When she met me, she thought I was anything but special—I was exactly like every other guy who'd screwed her over and let her down. It took some time to convince her otherwise, but turns out I can make a convincing argument when sex is at stake.
You might know where this story's headed. But the best part isn't where we ended up.
It's how we got there.
TAMED
goes back in time to the Tangled days. But this time around, it's not Drew dishing out the advice and opinions—it's his best friend Matthew, who of course is dealing with Dee Dee.
In the fourth sexy romance by the New York Times bestselling author of Tangled and Twisted, Drew and Kate can't wait to tie the knot—if they can survive the pre-wedding festivities.
For most of my life, I never imagined I'd get married. But Kate did the impossible: she changed me. I think we can all agree I was pretty frigging awesome before, but now I'm even better.
The road to this day wasn't all rainbows and boners. There were mistakes and misunderstandings worthy of a Greek tragedy. But Kate and I made it through with our inexhaustible lust, boundless admiration, and everlasting love for one another intact.
That being said, there were some unexpected incidents in Vegas last weekend that could have been a problem. It was kind of... my final test.
I know what you're thinking—what the hell did you do this time? Relax. Let's not judge, or call for my castration, until you've heard the whole story.
And hold on tight, because you're in for a wild ride. Did you expect anything less?