USA/Canadian/European cover
UK and Australian cover
A hot and hilarious
standalone
romance from
New
York
Times
bestselling author Samantha Towle…
It wasn't supposed to be like this. I wasn't supposed to be boyfriendless, homeless, and jobless at twenty-eight. And I most definitely wasn't supposed to hit Hollywood's resident bad boy Gabriel Evans with my car and break his foot.
Now, my guilt and homelessness have me living in his apartment, taking care of him, while he's incapacitated.
Living with the hottest guy in Hollywood, who I've had a crush on forever, doesn't sound like a chore, right?
Wrong.
Gabriel Evans is a crude, rude asshole who drinks way too much and smokes like a chimney.
The sooner I get a new place to live and when Gabriel's foot is healed, I'm out of here.
So, why do I keep forgetting to check the classifieds? And why do I keep getting flustered when I see him shirtless?
Breaking Hollywood wasn't part of the plan. But neither is falling in love with him.
Loved
Breaking
Hollywood?
Check
out
Samantha's
sexy,
laugh-out-loud
romance,
Wardrobe
Malfunction,
out
now!

Release date: October 3, 2017
Preorder here...

Amazon UK: http://amzn.eu/aMNu3HW
Amazon AU: https://goo.gl/Q9WATv
iBooks: http://apple.co/2pTpTDk
Kobo: https://goo.gl/zvSTTt
Google Play: http://bit.ly/2pJGBci
Paperback: http://amzn.eu/bUcdLy7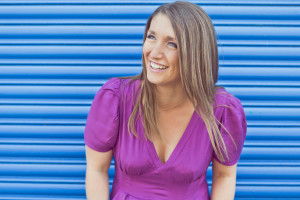 New York Times, USA Today, Wall Street Journal and international bestselling author Samantha Towle began her first novel in 2008 while on maternity leave. She completed the manuscript five months later and hasn't stopped writing since.
She has written contemporary romances, THE MIGHTY STORM, WETHERING THE STORM, TAMING THE STORM, TROUBLE, REVVED and REVIVED.
She has also written paranormal romances, THE BRINGER and the ALEXANDRA JONES SERIES, all penned to tunes of The Killers, Kings of Leon, Adele, The Doors, Oasis, Fleetwood Mac, and more of her favourite musicians.
A native of Hull and a graduate of Salford University, she lives with her husband, Craig, in East Yorkshire with their son and daughter.
Books Make You Happy Blog